So, if you haven't figured it out yet...Thanksgiving was a pretty big deal for us. And it wasn't about the food we were going to devour but the food we were going to give.
692 meals were assembled and delivered before the day was over. What you should probably know is that our church consists of about 100 somewhat regularly attending members. When you add in the help of our friends, and other members' friends...it is a beautiful sight! And the kids?! There were kids everywhere helping with their parents, grandparents, aunts, uncles. Seeds were planted in every corner of our church basement that morning (it was packed). You can see for yourself :)
Windowsill Ella.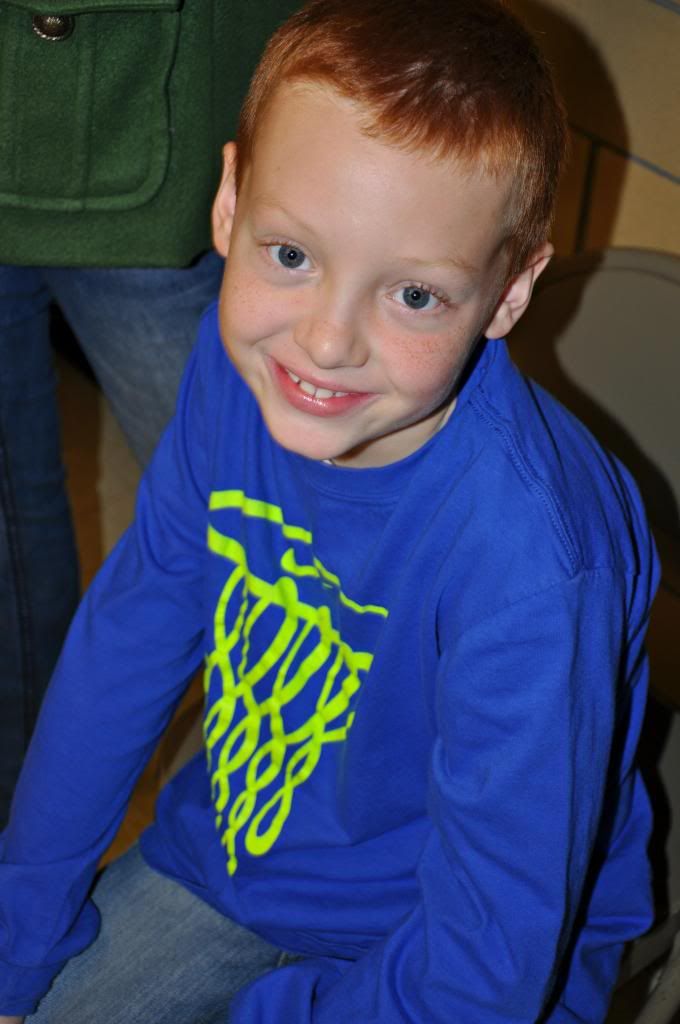 Cousins Michael and Matthew came with their Mama Nicole and their Uncle Brandon.
Frank, Kath (probably doing all the work and not pictured), Jack and Bobby!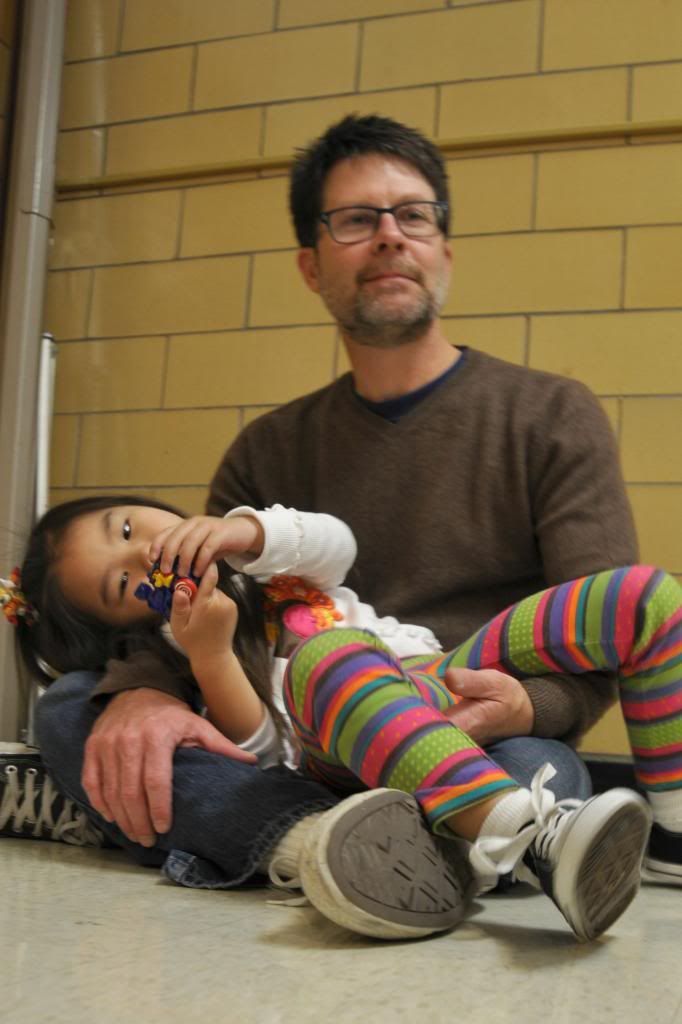 Ella is comfortable at her Ah-men.
There is a lot of hurry-up and wait with a project this big. The littlest helpers were so good.
Ella with Josh and Jeffrey.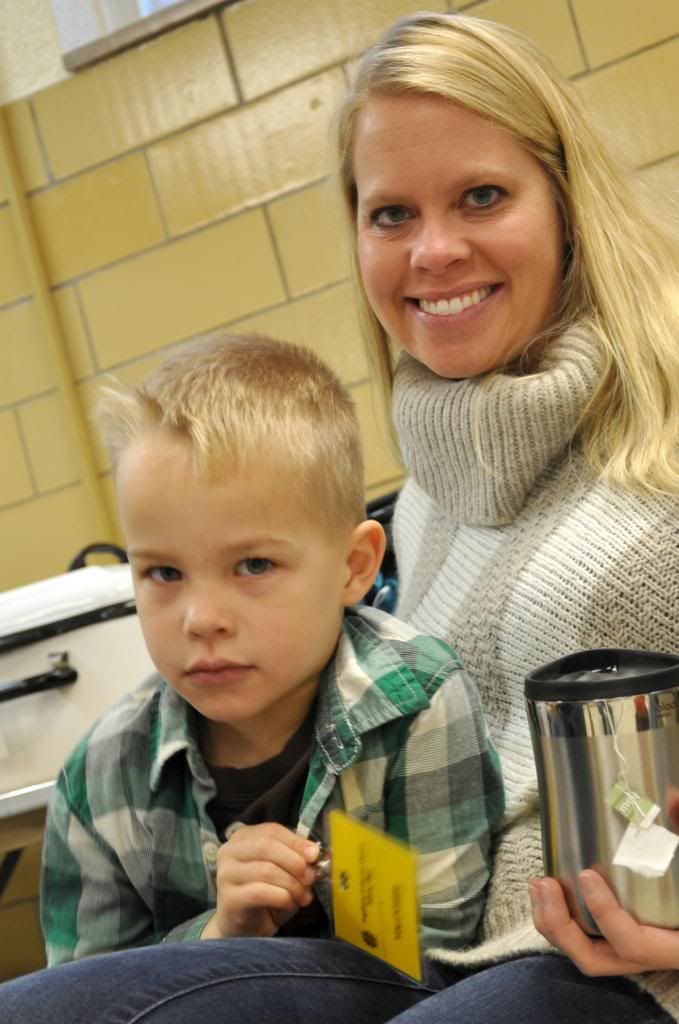 Cooper and Tamara.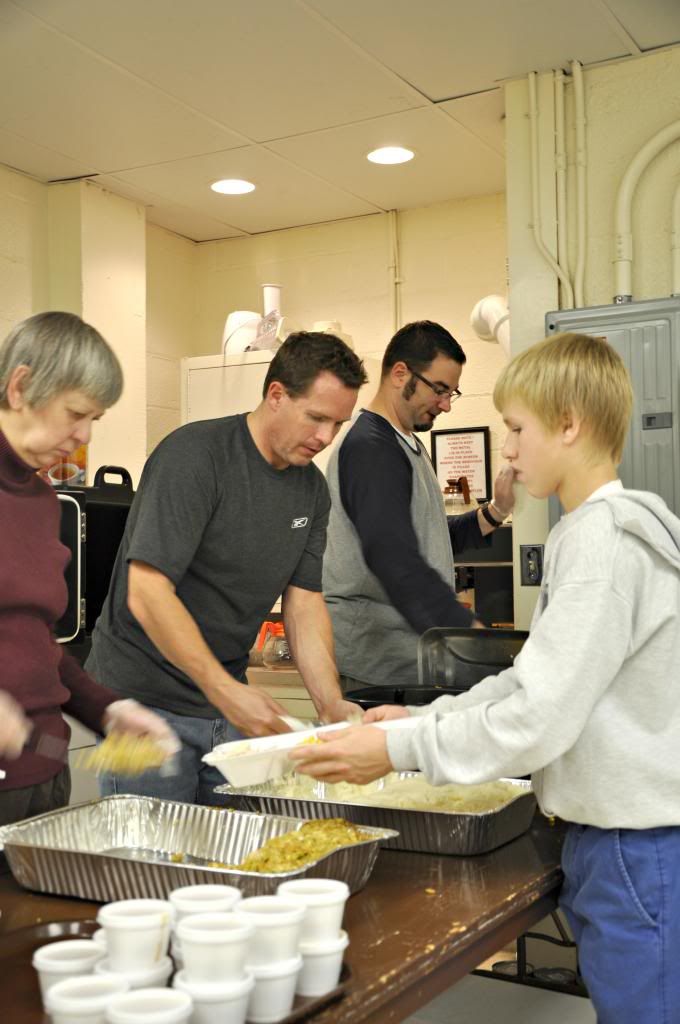 Servin' it up.
After hustling about for a few hours, we piled in our car to head to my brother and sister-in-law's for an over-nighter Thanksgiving celebration. It was awesome. And those pictures will be up next.
But I'll leave you with this: a video of Ella talking to our friend and Larry's band mate, Rayna. Ella spends a great deal of time talking on my old cell phone. Her pretend conversations are hysterical. And animated. Here she is telling Rayna about a mishap on our bed. She bounced so much that she landed on her head. On the floor.
Funny Ella.
Happy Sunday! ~H