We had a wonderful Thanksgiving at my brother and sister-in-law's this year. Mother Nature served up a 65 degree day - awesome for this shutterbug mama.
Blowing dandelion fuzz in November!
Pre-feast cardio workout.



There are some four-legged additions to our extended family: Riley and Lambeau. Honestly, they stole the show. Ella would have been happier without them. They so desperately wanted to play with her. Our girl still hasn't warmed up to the idea of dogs co-existing with her. My niece Haley does own an incredibly old, blind, quiet bunny. Who sleeps most of her day away in a cage. Ella REALLY liked the bunny. Ella now wants a bunny.
Not a bad looking crew. But my favorite is this picture...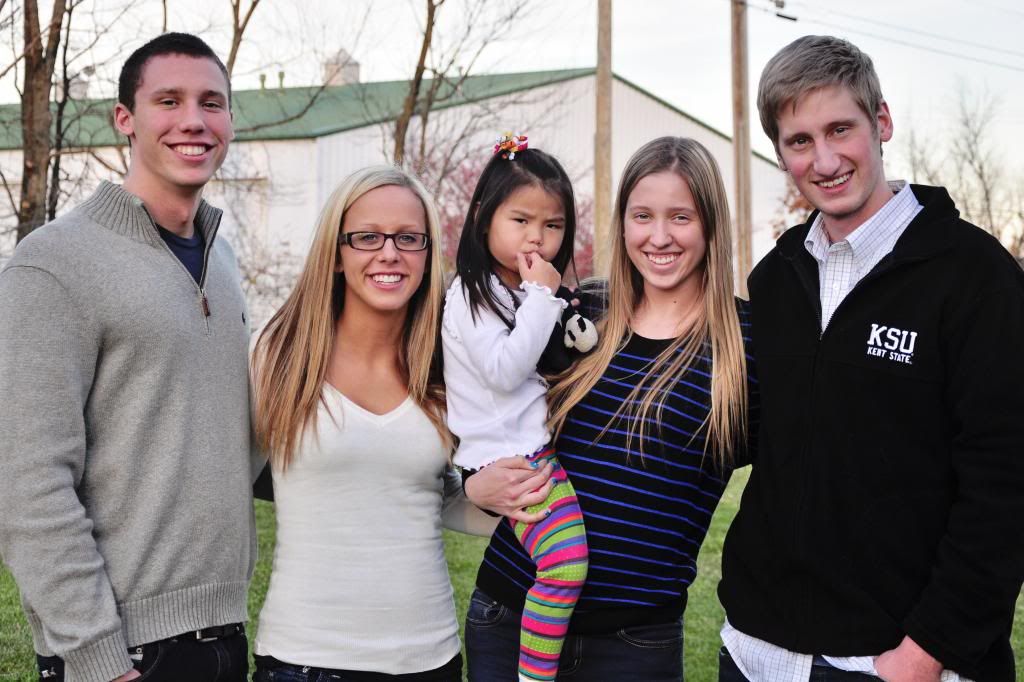 Grant, Allison, Obstinate One, Haley and Christian
It seems like just yesterday these four were Ella's age. And look at Ella's cooperation? Isn't it awesome?
My sister-in-law had great crafts all ready to launch after dinner. Ella was super pumped and before it was over, we even had my brother painting.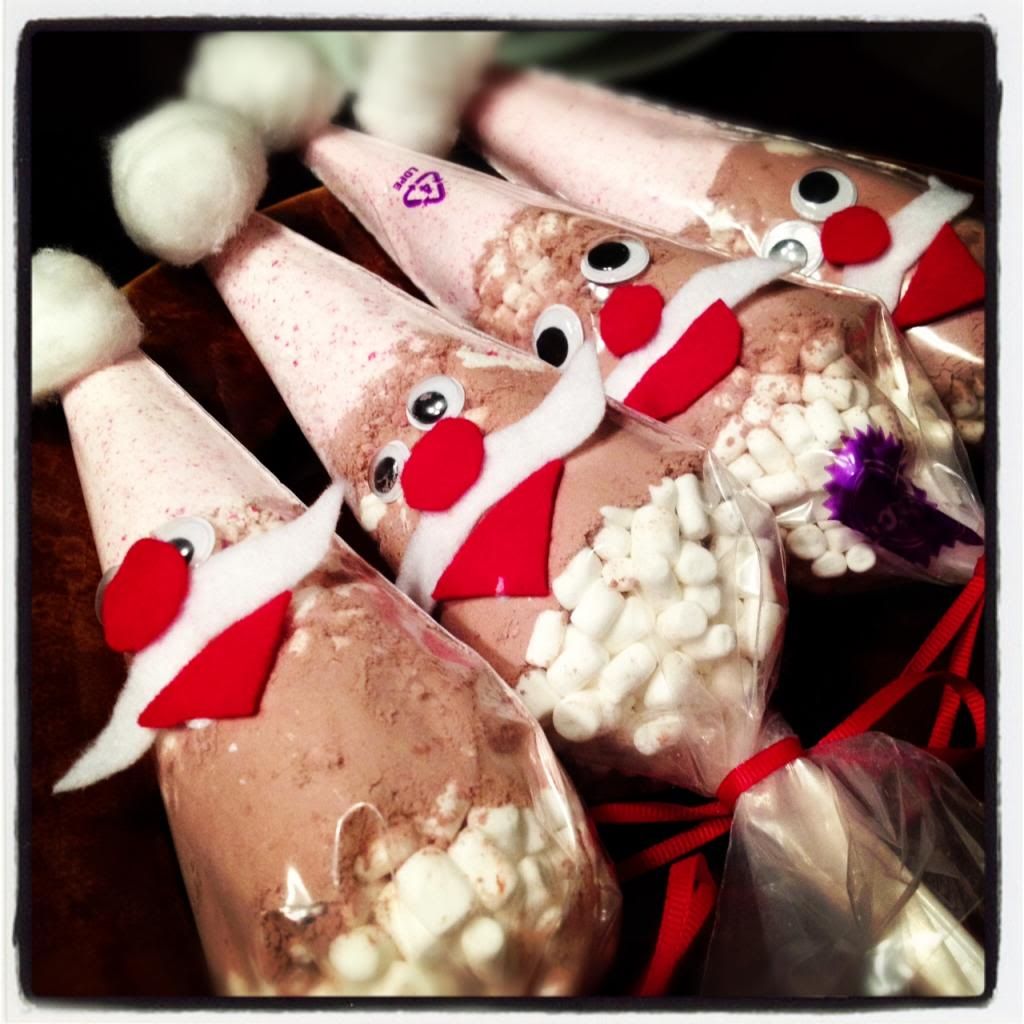 Homemade Santa Hot Cocoa.
Re-purposed old school Christmas bulbs with bling!
Back to the usual routines this week (thankful for this!) before gearing up for Christmas at our house. I need just a wee-little break :) Have a good week!
~H