We covered a lot of ground last week. A LOT. When Ella's best friend goes on 'bacation', the mama has to come up with stuff to fill the gaps. We didn't seem to have a problem finding stuff.
We spent a few afternoons and evenings helping out at my parents' new house. I had awesome helpers.
We finally got around to decking the halls. And although it isn't 100% complete, if Santa showed up tonight, he'd be pleased with the tree anyway. For the last year, Ella has been asking us to hit the attic to find these ornaments. We put her off. That put her off.
We spent a full morning and afternoon trimming the tree. She was a wonderful helper and out-of-her-mind excited to help place each and every ornament. I'm delighted to say that they aren't all placed on the bottom two feet of the tree either!
We bundled up for a really brisk ride on the trike when we weren't doing self-portrait work.
There was a very sweet family jam session, too. It's amazing what these two will get into when I make myself scarce.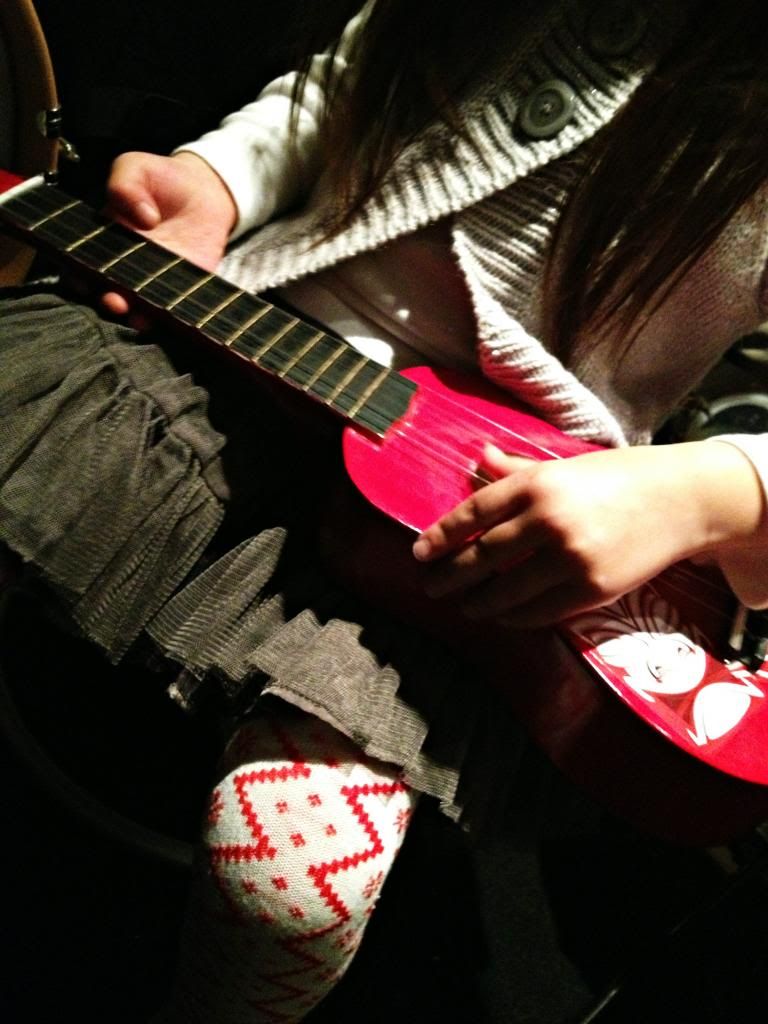 And so serious about her Dinah playing...
The Symphony performed a holiday concert at our church. The Threesome went. We made it until intermission which is better than last year when the volume of the performance was too loud for Ella's system. Our church and these musicians make a pretty powerful image, I think.
On Saturday night when I announced that we were popping corn, putting on PJ's (her, not me), loading up Christmas CD's pillows and blankets to drive around in the car to look at sparkle lights, there was big excitement people. BIG.
Have a good week, Ella-Land! ~H