...And next year's words await another voice." ~ T.S. Eliot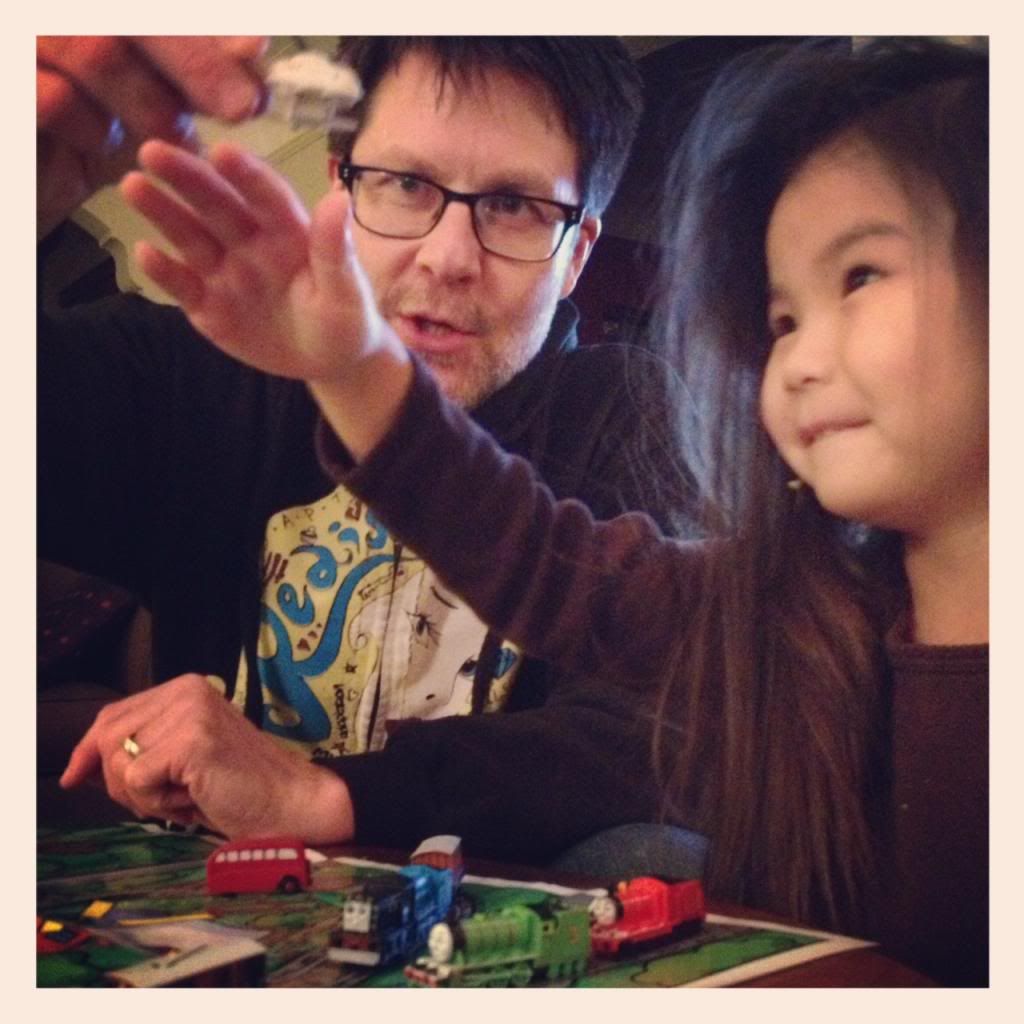 A quiet New Year's Eve at home, with Ella and Thomas the Tank Engine.
And what voice will she have in 2013? What will our stubborn, determined, funny, bashful little Kunming babe gravitate towards next? Singing more than she does already?
(My phone would only let me download part of the song. Forgive me!)
Spending more time drawing and painting? Ella and her daddy recently presented me with this:
I love how skinny Ella made me! And in a few weeks, the two of them will start a drawing class at our art museum. It is called the Big/Little Program - one big person and one little person attends the Saturday morning class. Ella will probably spend most of her time hiding her face from the teacher. But she is very comfortable at our museum and because of that, my fingers are crossed she has fun and doesn't bite a hole through P-Man (again!) because she's so nervous.
The last two weeks have given us a lot of time together. And although the departure from schedules has been relaxing, it brings extra layers of drama. Ella is a soul driven by structure. She has been, well...ummm...challenging? Yes, challenging. That sounds nice enough :) And a little picture show of what we accomplished:
1. Reading Glasses. I bit the bullet. Straining to see just about everything put in front of my face was getting old. Ella, the adept iPhone user, documented this.
3. Circus stunts that make me hyperventilate.
4. Playing outside in the snow, in freezing temperatures.
5. Window seat cuddles in new pj's.
6. Expanding the vocabulary.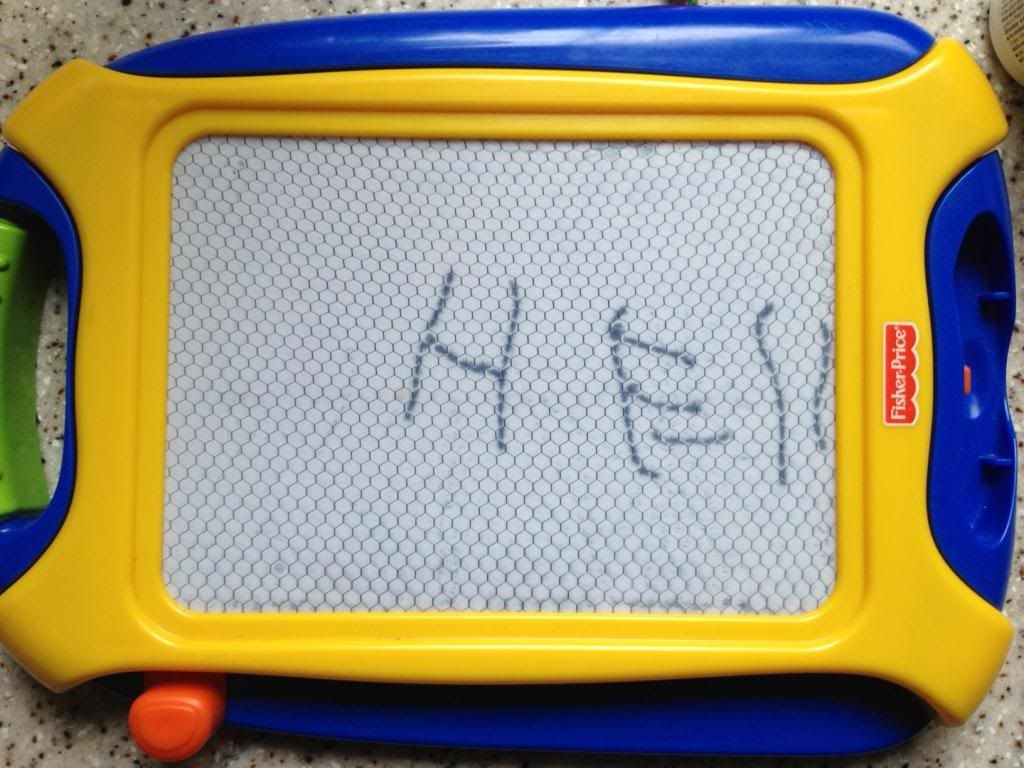 Disclaimer: This is supposed to be ELLA. Her A's look like H's. And she's writing the letters out of order. Imagine my surprise when she presented it to me?!

7. Quality time with her Aunt Kay (the book aunt) and Uncle Pete.
8. Thomas. Thomas. Thomas.
Like Thomas, she was a useful engine in helping deconstruct Christmas.
Here we go 2013! Happy New Year, Ella-Land. ~H